What Is Spiffy Blue?
Just plug Blue into your OBD port, run a scan and the Spiffy App immediately shows you important information about your vehicle. It decodes check engine lights, sends maintenance reminders, identifies manufacturer recalls, and more.
Spiffy App
The Spiffy App shows you everything you need to know to take control of your car care.
Spiffy Blue Sensor
The Spiffy Blue sensor plugs into your on-board diagnostics (OBD) port. It integrates with the Spiffy App and immediately shows you important information about your vehicle.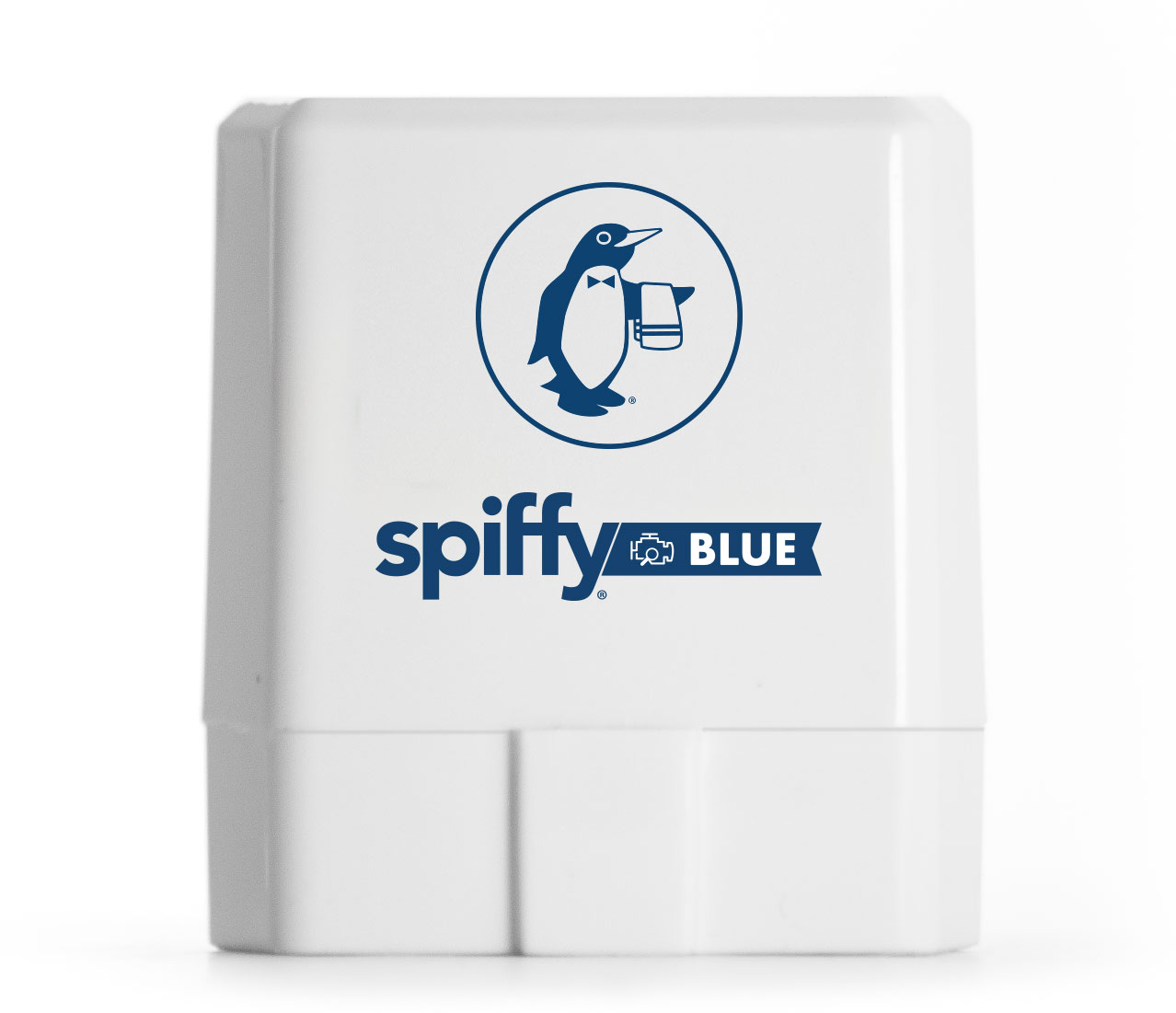 Features

Decodes check engine lights, explains severity & clears codes
Identifies open recall alerts and resolution solutions
Logs service & maintenance and sends notifications when it's time for repairs
Monitors multiple vehicles - buy individual OBD2 sensors and track all of your cars in one companion app
Cloud-based app with continuous updates based on customer feedback
Questions? Check out our FAQ or give us a call at
(877) 433-6840
Testimonials
This was really easy to setup. I was worried I wouldn't be able to find the OBD port because I never noticed it before, but it was right where their diagram said it would be and it said "ODB" on it. After that it was super easy. Luckily my engine diagnostics were in the clear! It was able to pull my VIN number so I know the data exchange worked. Looking forward to not being in the total dark about any future issues!

Rachel S.
Spiffy Blue is awesome. I drive a Prius, so being that half the car is a computer - this device is super helpful. My engine light came on last week. So instead of paying for a mechanic to do pointless diagnostic fees or buying a code reader, I plugged this bad boy in, launched the app, and saw it was a simple spark plug fix I could do for $6. Already saved me $100 on the first use. Would recommend to all. Plus, you can't beat that packaging!

William D.
Very cool product. I didn't previously have the Spiffy app or a Spiffy account, and this was still very easy to setup. It took me less than two minutes. I like that I don't have to take my car into a repair shop if the Check Engine light comes on and I look forward to better tracking my maintenance.

Scott C.